Description
Whether you're a student on a tight budget, a young professional just starting out, or simply looking to save money and plan for the future, Introducing our revolutionary NARA Reusable Budget Planner, designed to help you take control of your finances and achieve your financial goals. With 16+ templates, including an expense tracker, a monthly budget and a 31 days savings challenge, our Budget Planner is the ultimate tool for managing your money with ease.
But that's not all – our Budget Planner is also environmentally friendly, as it is completely tree-free. It is also tear proof and waterproof. You can use it again and again without worrying about wasting paper. NARA Reusable Budget Planner comes with two NARA erasable pens and a microfiber cloth, so all you need to do is write, erase, and rewrite.
So why wait? Order your reusable budget planner today and start taking control of your finances in style!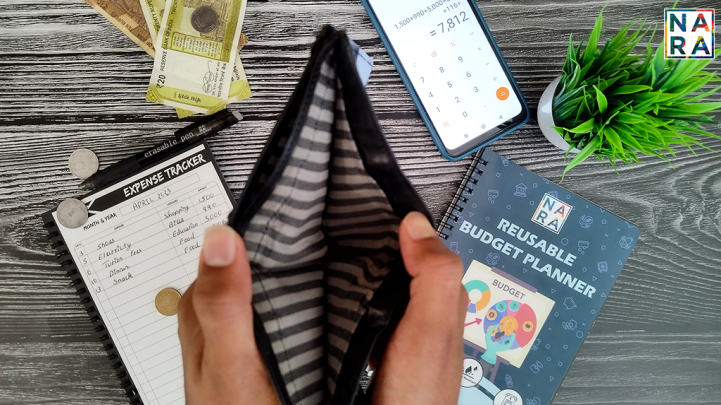 Wanna save some money?
Transform your finances with our reusable budget planner-your ticket to financial freedom! Whether you're a seasoned saver or just starting out, a planner makes it easy to track your expenses, plan your budget, and stay on top of your financial goals. Plus, it's reusable, which means you can use it again and again, saving you money and helping the planet.
Follow us on Instagram for more budgeting tips and tricks.